Our Colorado dojo has been active since 2003. We have moved from several locations during this time, but our traditional Aikido and your progression is our focus.
Kiryu Aikido teaches traditional Aikido techniques in a safe, supportive environment with a foundation of etiquette, courtesy, dedication, sincerity, and respect. With an emphasis on actively teaching ukemi (the art of falling, rolling, and protecting oneself) and integrating a weapons program with the Samurai jo, bokken, and tanto, our program helps students of all abilities progress no matter their level of experience.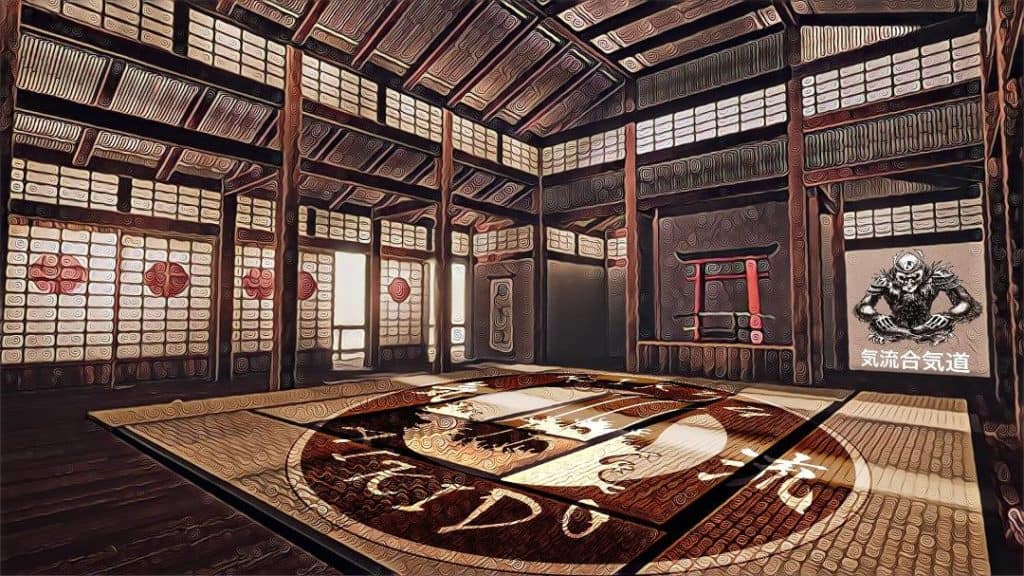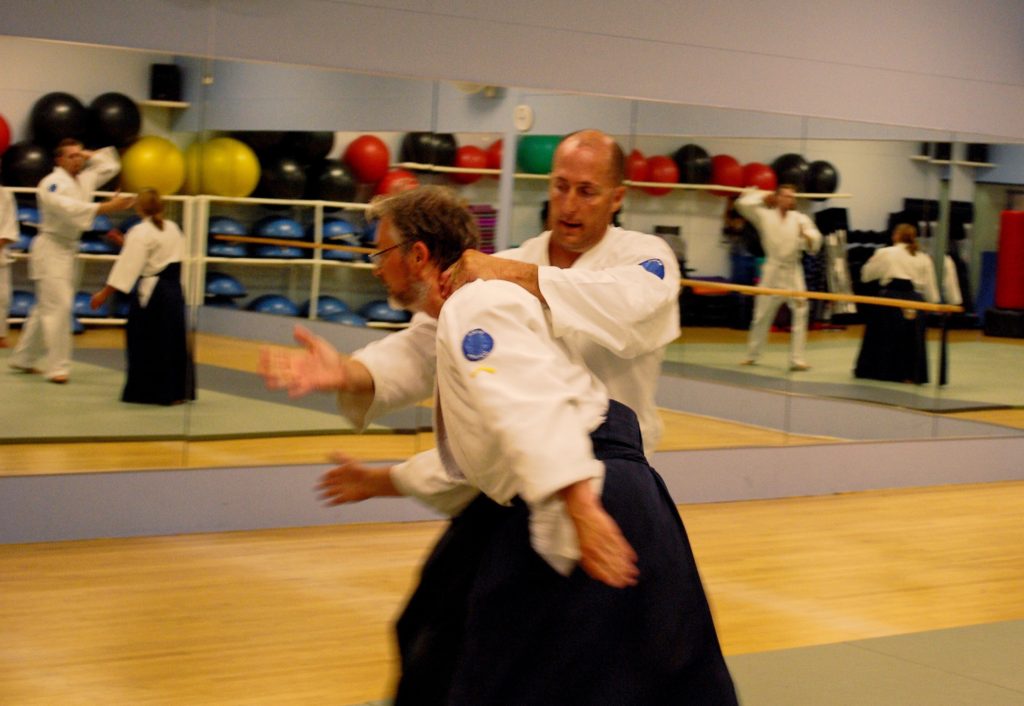 Our Colorado dojo is lead by Les Steveson Sensei.
After several years practicing other martial arts, Les Sensei began his Aikido studies in 1996 in Dillon, Colo., and he uses the tenets of Aikido in his career in law enforcement. When he moved to Douglas County in 1999, he continued studying Aikido in the Denver metro area four more years. He joined Kiryu Aikido when it was founded, and his now Senior Instructor.
In addition to Aikido, he has studied the following disciplines: Shorin-Ryu Karate, Blue Belt in Gracie Jiu-Jitsu, and Level 5 Krav Maga Worldwide Instructor. He has attended classes at Hombu Dojo in Tokyo with Doshu Moriteru Ueshiba and other Hombu teachers.
Kiryu Aikido was founded by Andrew Blevins Sensei who lives in California, and travels and trains with our Colorado dojo multiple times a year. 
Les Sensei and Andrew Sensei have been training together from the start of our Kiryu adventure, and we work together to continue to learn, teach, and enjoy Aikido in a healthy and encouraging environment.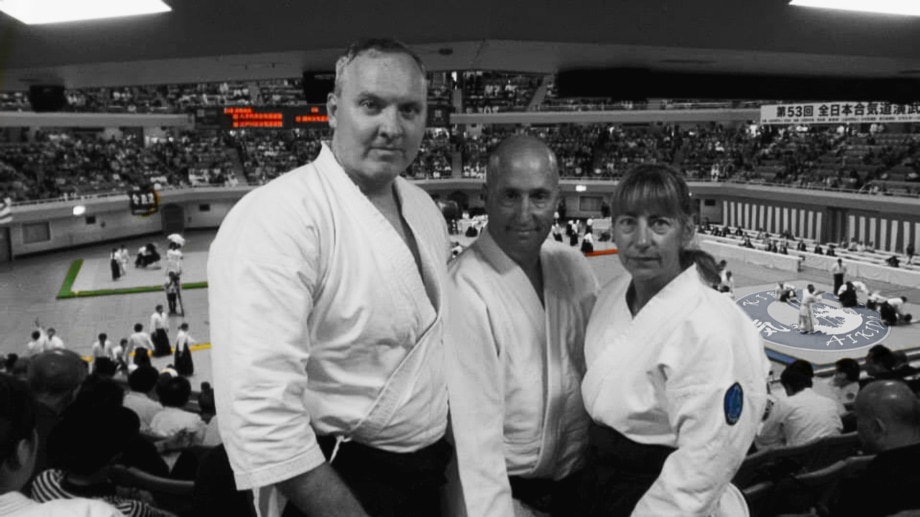 Dues
As a traditional dojo, Kiryu Aikido operates on a monthly dojo dues system with no long-term contracts or obligations. Dues are paid on the first day of the month through an automated system.
Regular student dues are $80 per month, with a friends and family option available if two or more people are training.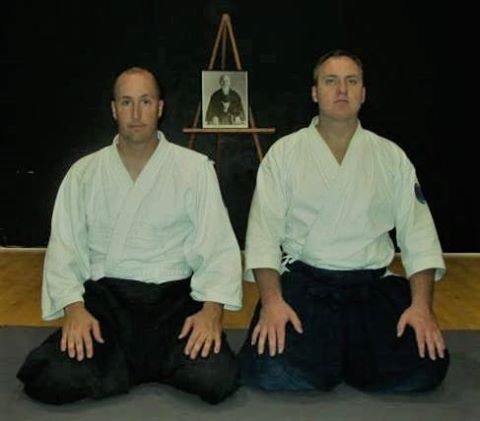 Calendar
Classes for Kiryu Aikido Colorado dojo:
Sundays, 11:00 – 12:30 pm
Fridays, 6:30 – 8:30 pm
Contact
admin@kiryu-aikido.com
720-588-0798
Getting signed up is easy. Please go to our link (button) below to create your membership account and link to payments, and begin your next step to starting your Aikido journey with Kiryu. 
Once you are signed up: Please email admin@kiryu-aikido.com for confirmation and we will begin your on-boarding process.